This being Halloween or as close as I can get to the holiday spirit on a Monday I thought I'd spill on what paranormal series I can't live without. That's not as easy as it sounds. I've limited myself to my top five. These are in no certain order, but feel free to check them out if you aren't already.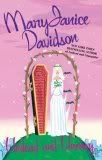 The Betsy series by Mary Janice Davidson.

These books are the reason I started writing comedy. I can't say enough how good these books are.


The Black Dagger Brotherhood by J.R. Ward.
This series totally blows me away with each new book. They surpass Kenyon's Dark Hunters. Nuff Said.
The Argeneau vampires series by Lynsay Sands
Again I dip into the vampire pool. Sands series presents a new take on vampires that is both original and well worth the headaches you get trying to read them in one night. while not as comedic as MJ's Betsy the books will have you hooting.

The Immortally Sexy series by Stephanie Rowe
Rowe has captivated me with this series. I can't get enough and die when I finish each new book. Rowe rivals M.J. for that special place in my literary heart. These books are just too damn funny.
And what paranormal list would be complete without a visit from…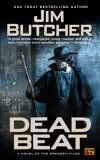 Jim Butcher's Harry Dresden.
I'm not even going to insult your intelligence by trying to explain why these books made the list. If you're not reading them, SHAME on you.
Well that's my list. You can agree or disagree with my choices, but you're not getting them off my bookshelf. As you may have noticed I didn't include Wicked on the list because I know it's at the top of your list. If not, don't tell me. My ego is fragile.
Everyone have a Wicked Halloween, and don't get caught doing it. I can't afford to bail any of you out.